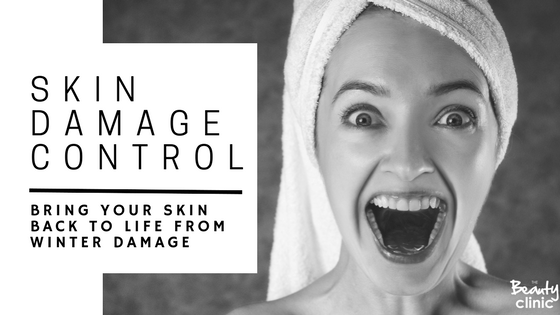 It's time to start repairing…..Skin Damage Control
Winter has finally ended and in its path has left us with dehydrated, dull lifeless skin.
Most of this can be blamed on extreme temperature changes: cold outside, heaters blasting in the home, car & office, it's no wonder our skin is depleted of any excess hydration.  Also playing a part is the fact that our skin cell turnover (our natural exfoliation process) often slows in winter, leaving us with a build up of dead skin cells on the surface.
All of this leads to SKIN DAMAGE CONTROL….
Now is the time to start the repair process, if you want to be skin ready for this festive season.  We all want to look our best at work functions, family reunions and in those many summer holiday photos.
The best place to start?  A deep exfoliation to remove the build-up of accumulated cells. For the ultimate buff and polish look no further than microdermabrasion, removing up to 7 layers of dead skin cells leaving behind fresh new skin. Microdermabrasion also boosts your homecare routine, allowing the product to penetrate far deeper and produce quicker results.
If you're after the "wow factor" we recommend a peel. Peels not only exfoliate and remove the dead skin cells but also "treat" the skin whether that be breakouts and congestion or restoring moisture and clarity to the skin. Your skin Therapist can advise you on which peel is best suited for your skin type.
Your skincare routine at home is 90% of the results you see on the skin, which is why having the correct products is essential to any results you wish to achieve.
We all know the importance of a good cleanser and moisturizer but most of us forget two quick & easy products in our routine that can make ALL THE DIFFERENCE. An Exfoliant and Mask. Adding these two key products into your routine will increase your results drastically.
Most skins suit a twice a week exfoliation, this is the key to allowing the rest of our skincare to penetrate as well as giving our skin that added clarity and glow we all love.
(Read more about Ultraceuticals Exfoliating Gel)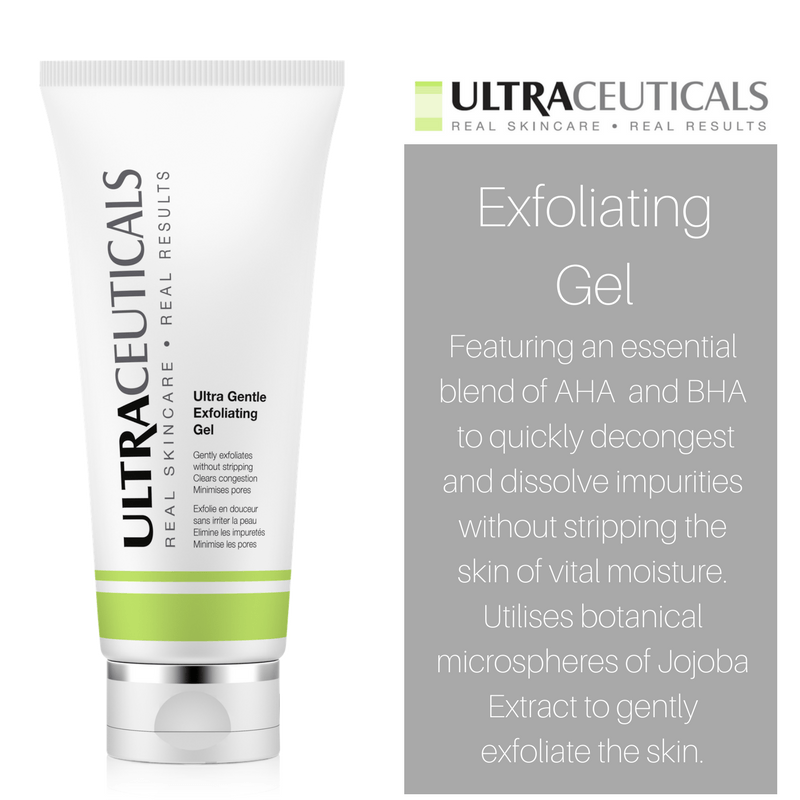 A weekly mask specifically chosen for your skin concerns is an added "boost" whether it be hydrating or calming breakouts and congestion a 20min weekly mask can give our skin back what it needs and you will be surprized what a difference regular masks can make for your skin.
Our personal favourite is Ultraceuticals Energizing Mask, its nick named 'The Pre Party Mask' because this mask gives you bright luminous skin ready for that special event.
(Read More about Ultraceuticals Energizing Mask)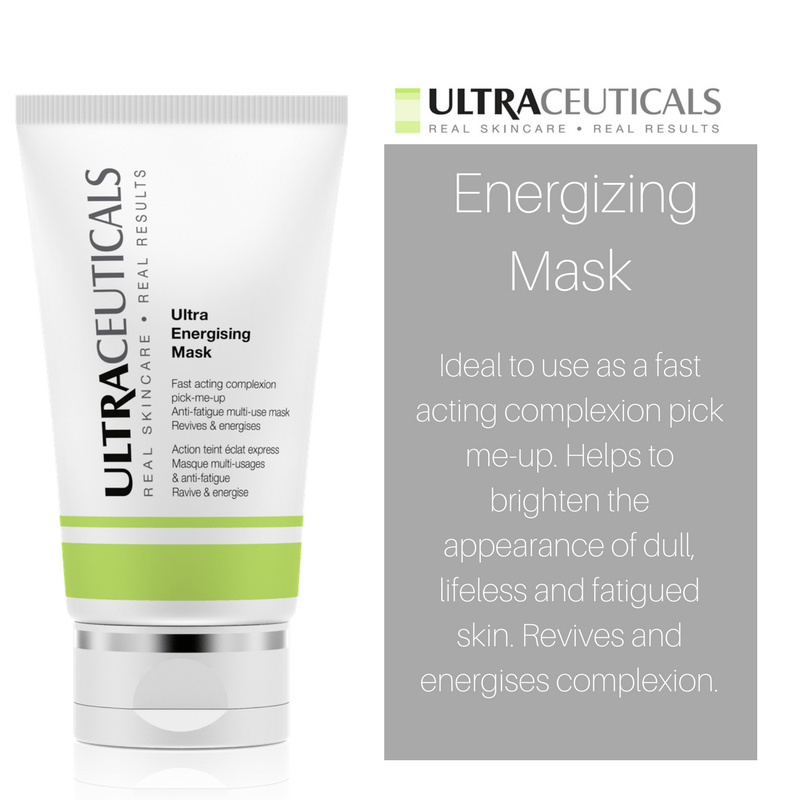 Want the ULTIMATE repair & preventive products?
These are the serums/treatments that deliver the most results for your skin. Containing high performance ingredients such as Vitamins A, C & B, adding a treatment product to your routine is the only way to see real visible results. Ultraceuticals has a big range of treatments for all skin concerns, our skin experts will recommend the perfect product for you
Does your skin need Skin Damage Control?
Book your complimentary skin consultation and let one of our Skin experts help you get your skin back on track and ready for the festive season.

advanced skincare, aging, beauty, Beauty advice, Beauty tips, blog, clinic, professional, skin, Skincare, ultraceauticals