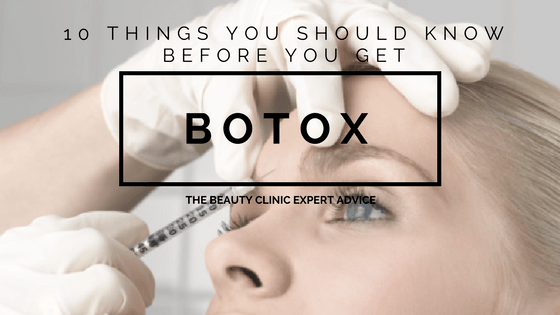 10 Things you should know BEFORE you get Botox.
What exactly is Botox /Dysport?
Botulinum toxin, is a simple effective treatment for fine lines and wrinkles that creates a youthful relaxed appearance. Botox and Dysport are the most commonly used Botulinum Toxin products, they are a simple, effective, non-surgical treatment that works by relaxing facial muscles, thereby reducing and smoothing away frown-lines and other wrinkles.
Both Botox & Dysport are supported by over a decade of clinical experience.
In New Zealand, both products have been used for over 12 years, by eye specialists and neurologists, to treat nervous tics and muscle spasms of the face and neck.
How does it work?
Whenever you laugh, frown, concentrate or squint, your facial muscles contract and your skin creases. As you get older your skin loses its elasticity and those creases deepen. Frown lines between your eyes can make you look angry or worried even when you're not.
By temporarily relaxing the muscles you use to frown, Botox/Dysport can smooth out those lines, restoring a more youthful, less stressed expression to your face – you may even lose the urge to frown.
Will it hurt?
Our Cosmetic Nurse uses a tiny needle to inject directly into the facial muscles underlying the lines. The treatment takes only a few minutes, and you can return to work immediately. The pain is a small sting sensation, but is over within seconds, even the most anxious of people handle the treatment well.
How long does it take to see result?
Over a few days the muscles will gradually relax and you will have a natural and more youthful appearance. Best results are usually seen between 1 to 2 weeks after the treatments.
How long does it last?
It can last anywhere between 3-5 months, depending on the individual. For first time users it usually lasts up to 3 months. For those with incredibly fast metabolisms, such as athletes, it may wear off quicker. The opposite happens for those with slower metabolisms, or not as strong muscle movement, it may last longer. It is proven that the more regularly you have treatment the longer the result may last.
Are there any side effects?
The most common side effects are temporary soreness or mild bruising around the injection site. This will be discussed with you during your consultation.
You should not have Botox/Dysport treatment while you are pregnant or breastfeeding, or if you have a neuromuscular disease.
We ask all clients to complete a comprehensive medical form to ensure we are able to deliver this treatment safely. Tell the staff what you expect to achieve in advance, be guided by their advice and feel reassured in the knowledge that you are being treated by an experienced injector who have been properly trained in the use of both Botox and Dysport.
Who does the injecting?
We only use highly trained Board -Certified Cosmetic Nurse injectors.Please ensure your practitioner is qualified and trained to deliver these treatments. For example, a dentist is not qualified to offer Cosmetic Botox/Dysport treatments.A search for the cheapest treatment you can find is not worth the possibility of a botched Botox/Dysport treatment, make sure your nurse or physician is licensed under a respected plastic surgeon.
For more information on our Nurse Click Here.
Will people know?
Nobody will know unless you tell them. The most common comment our clients tell us they get is "You look really rested" or "You look really well", but they won't be able to pin point why exactly you look so fantastic
Is this the same thing as filler?
A common mistake is people confusing the look of Botox with the look of filler when they give completely different results. Botox works with the muscle to freeze muscle movement and filler is used to plump cheeks, lips.
Botox IS SAFE?
Any treatment or procedure comes with possible risks but complications are rare and with any products, reactions can happen. Botox has an excellent record of safety Although FDA clearance only happened within the last ten years, Botox has been used off-label for cosmetic purposes since the mid 1990's. The Botox doses that we use for cosmetic treatment are very low and would be extremely unlikely to cause a systemic problem.