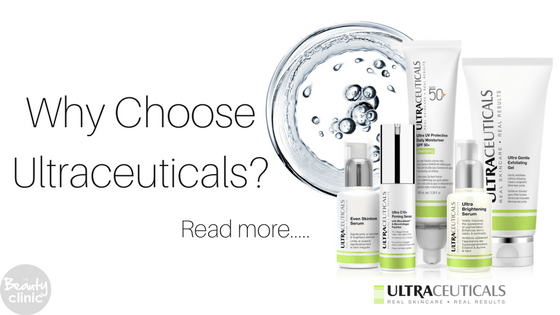 Why choose Ultraceuticals?
Why choose a skincare brand?  Do you choose based on its packaging, its advertisements, the company's values or just because it was on sale?
There are so many skincare ranges on the market today, it can be difficult to know where to begin. Knowing the brand is vital to making your decision.   We'd like to share with you why we choose to use & recommend the leading cosmeceutical brand Ultraceuticals.
The Creator:
Ultraceuticals was founded in 1988 by cosmetic physician Dr Geoffrey Hebber. He recognized his clients' needs for high-performance skincare products that were more effective than those generally found in department stores. Through extensive research, working with well-known universities and leading researchers Ultraceuticals remains a leader in the global cosmeceutical industry.
Ingredient Policy:
Ultraceuticals stands by its ingredient policy, the ingredients are obtained from non-genetically modified and environmentally sustainable resources.  Free of harsh chemicals, propylene glycol, parabens, synthetic dyes and fragrances.
Animal Testing
Ultraceuticals DOES NOT test any of its products nor ingredient's on Animals.
We are very proud that Ultraceuticals has been accredited as 100% CRUELTY-FREE by the internationally-recognized organization Choose Cruelty-Free (CCF).
The Science behind the skincare
What makes a cosmeceutical different is it's ability to deliver the ingredients to the dermal layers of the skin and not just sit on the surface. Ultraceuticals have patented delivery systems and potent ingredient's along with proven formulations which make this range a leader in skincare innovation. With a team of expert chemists, Ultraceuticals spends time and money on research and development along with extensive clinical trials, making its formulations and products a global leader.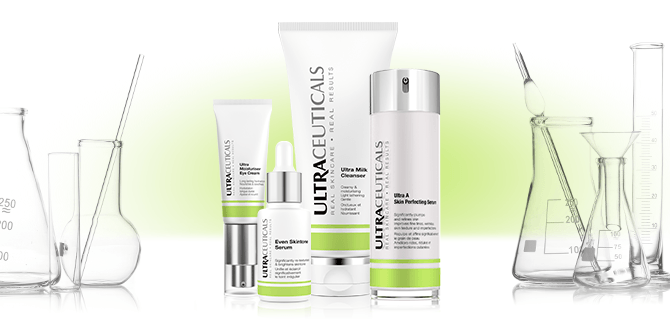 Product Range
The Ultraceuticals product range has every aspect covered to provide skin therapists with the right products to prescribe to treat your skin concerns.  From acne to pigmentation to ageing there is an advanced formula to actually "treat" these conditions. Ultraceuticals prides itself on its RVR90 – REAL VISIBLE RESULTS within 90 days of home care & professional use, and that you the client can see these changes in your skin.
From environmentally conscious, cruelty free, extensively researched, potent, effective and affordable as well as award winning, Ultraceuticals ticks all the boxes when it comes to a trusted brand.
That's why at The Beauty Clinic we are a proud stockist of Ultraceuticals and whole heartily believe in its product range and the results we can offer to our clients.
To find out more about the Ultraceuticals range and treatments, book yourself in for a commentary consultation at The Beauty Clinic.
http://beautyclinic.disrupted.co.nz/online-booking/
advanced skincare, beauty, Beauty advice, Beauty tips, clinic, expert advice, professional, skin, Skincare, ultraceauticals