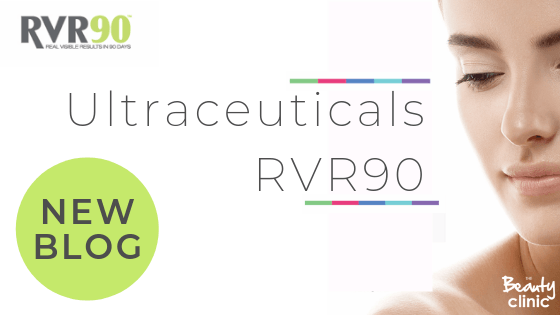 Ultraceuticals RVR90
What is RVR90?
RVR90 stands for real visible results in 90 days, a 90-day skin programme is put together by your Ultraceuticals skin expert combining homecare and in clinic treatments to achieve real visible results.   Ultraceuticals stands by their RVR90 programme as they know these results can be achieved with their powerful skincare line and the assurance that all Ultraceuticals skin experts are highly trained.
The Beauty Clinic RVR90 Winners
The Beauty clinic has had one RVR90 monthly competition winner and one runner up
RVR90 Client for Acne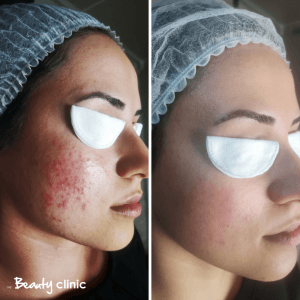 RVR90 Client for Pigmentation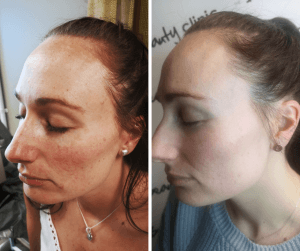 How does it work?
There is not a lot of work involved in being apart of the RVR90 programme, you simply come for your skin consultation where your therapist will closely examine the skin and discuss with you what result you would like to achieve, your programme is then put together with your own RVR90 skincare kit to take home and your 3-6 in clinic treatments are booked in over the 90 days.
All you need to do is follow your homecare regime, turn up to your scheduled appointments and let us handle the rest.
What's the benefit of RVR90?
First and foremost a real change in the skin weather that be a reduction in acne, pigmentation or lines and wrinkles within such a short time frame.   The opportunity to really improve the health of your skin and see what a positive impact it can have on your life.
Secondly, the chance for you to win $1000 in products and treatments, as well as monthly prize draws of $250 – As a part of the RVR90 programme your therapist will enter you in the competition in which clients before and after pictures on the RVR90 are judged by the Ultraceuticals panel and finalists are selected.
Do I have to purchase the homecare products?
Homecare products are 80% of your results the other 20% is what we can achieve in clinic,  we like to compare this just like working out,   say you are going to a really fantastic fitness class once a month though this class is a great work out you will not see any change by attending one class a month but if you were to go for a walk everyday or any exercise daily you will quickly see a change as it's about the daily changes that make the difference.
How do I afford this?
As a part of the RVR90 we have decided to offer a special offer to those who sign up in which you purchase your RVR kit and 5 Ultraceuticals Facials and we will give you a 6th Facial free.
If your treatment plan requires a different set of treatments we will also do up a special package for you.